Manage machinery compliance more efficiently

When it comes to machinery compliance there are a lot of moving parts. Plant Assessor provides people working in safety a centralised hub to manage the compliance requirements of all machines, including those supplied.
Real-time machine status metrics
Get instant status reports on pre-starts, risk assessments and outstanding corrective actions so you can be proactive and address issues as they arise.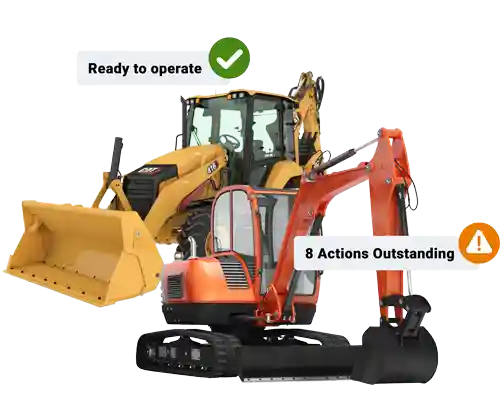 Digitise your paperwork processes
With multiple document libraries you can store all of your machinery, compliance and employee paperwork digitally, giving you access anytime, anywhere. Plus keep on top of expiry and renewal dates ensuring everyone is fully compliant with up-to-date licences and approved for site.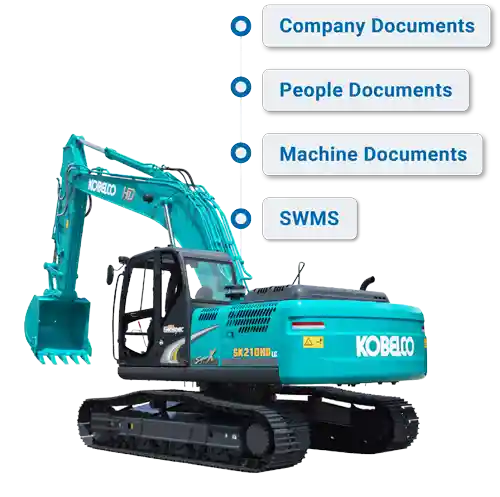 Document approval workflows
Set out site compliance requirements in advance and accelerate the pre-qualification process for subcontractor machines. With our document workflows, you can review and approve before machines arrive on site so there are no surprises at the gate.
Ready to go, risk assessments for your machines

When a complex piece of equipment requires identification, assessment and treatments for scores of hazards, it can be a time-consuming hassle getting it right. Our Machinery Compliance Engine (MCE), contains over 120,000 makes and models of equipment, so all you need to do is select your machine and you'll instantly have a tailor-made, digital risk assessment ready for inspection.
Legislative legwork is done for you
Our risk assessments are machine specific and built according to all WHS & OHS Acts, Regulations, Codes of Practice and Australian and International Standards. We are leaders in machinery safety and are continuously updating our systems to meet changes to legislation.
Instant risk management reports
Once you've completed a Plant Assessor risk assessment, you'll receive an instant risk management report providing hazard controls that are relevant to your machine, reflect the latest updates to legislation and standards, and help satisfy your compliance obligations.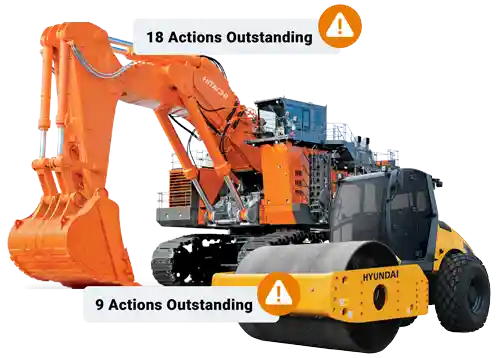 Want to learn more about how Plant Assessor can help you build a watertight Machinery Safety System?


Schedule a discovery call