Keep your people safe, and your business covered

Meeting the standards laid out in Australian legislation can be complicated when acquiring new or used machinery and equipment. Plant Assessor provides Procurement Managers all the tools to satisfy legal obligations when procuring plant, as well as the ongoing compliance management of all machines supplied to site.
Have your finger on the pulse with real-time machine status metrics
Get instant status on outstanding compliance requirements such as unsupplied or expired documents, overdue risk assessments and pre-start results so you can be proactive with keeping machines up to standard and the project on track.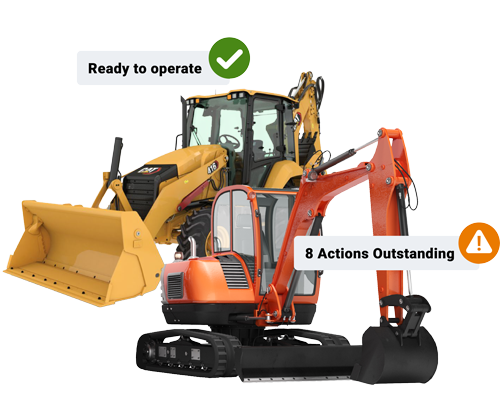 Mobilise machines faster with pre-qualification
Have machines meet your site requirements before they roll up to the site gate, making the on-site approval process faster, and avoiding costly downtime while compliance issues are sorted.
Have confidence that your machines meet compliance

Our risk assessments are machine specific and take into account all relevant Australian legislation, standards, acts, regulations, codes of practice, and industry best-practice. By including Plant Assessor risk assessments as part of your tender agreements you can be assured that all machines on site are compliant to the latest letter of legislation.
Want to learn more about how Plant Assessor can help you build a watertight Machinery Safety System?


Schedule a discovery call