Machinery Safety Systems for engineers to keep your project on track.

When it comes to managing machinery compliance there are a lot of moving parts, especially on projects with subcontracted machines. Plant Assessor provides Project Engineers a centralised hub to manage the compliance requirements of all machines, including those supplied to site.
Have your finger on the pulse with real-time machine status metrics
Get instant status reports on pre-starts, risk assessments and outstanding corrective actions so you can be proactive and address issues as they arise. This means less machine downtime, and project budgets safe.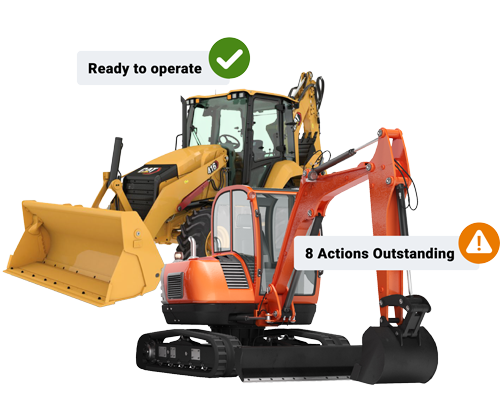 Mobilise machines faster with pre-qualification
Have machines meet your site requirements before they roll up to the site gate, making the on-site approval process faster, and avoiding costly downtime while compliance issues are sorted.
Easy to use, FREE digital pre-starts
Faster and safer with zero paper, share your pre-start report with a click. Data is synced to your Plant Assessor account, providing compliance insights to key stakeholders with pre-start history available in case of an incident or audit.
Instant risk management reports
Once you've completed a Plant Assessor risk assessment, you'll receive a comprehensive risk report that identifies all hazards, with risk ratings applied, along with recommended control measures that reflect the latest updates to legislation and standards, helping you satisfy your compliance obligations.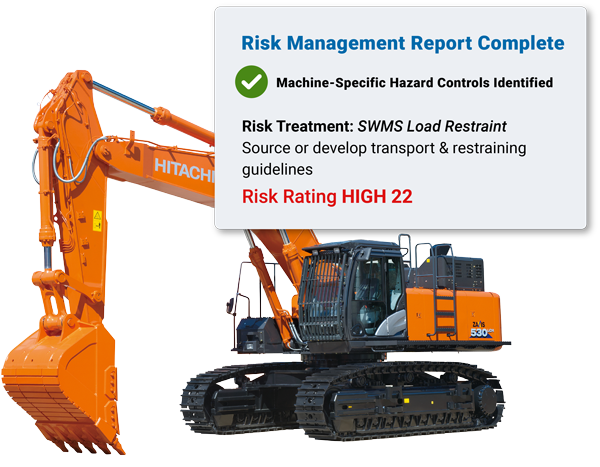 Have confidence that your machines meet compliance

Our risk assessments are machine specific and take into account all relevant Australian legislation, standards, acts, regulations, codes of practice, and industry best-practice. In the event of an audit or an incident, be assured that your inspections are thorough and consistent, hazard controls are relevant, and you're compliant to the latest letter of legislation.
Want to learn more about how Plant Assessor can help you build a watertight Machinery Safety System?


Schedule a discovery call