Anyone who knows machinery, knows the importance keeping on top of servicing and maintenance.
Not only does service and maintenance management maximise availability and productivity by avoiding breakdowns and machine failures, but it is also critical to maintaining good machine safety.
Use Plant Assessor to ensure service intervals are understood, work orders are completed, and records of service are available to those who need to have access to them.
Keep machines moving with preventative plant maintenance and custom intervals
Set up an effective preventative maintenance program by establishing regular service plans. Service intervals can be set to either time based or usage based frequencies schedules to match manufacturer's recommendations, or your own.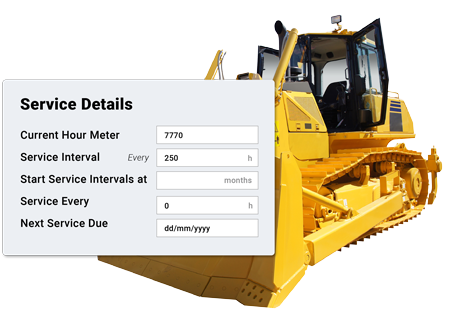 Service history and accountability
From current jobs, work order requests to historical reports, all work carried out is recorded against your machine and can be recalled at any point for analysis and reporting.
Reduce maintenance costs
Well-maintained equipment equates to fewer breakdowns and also lower repair and replacement costs – a direct and measurable saving.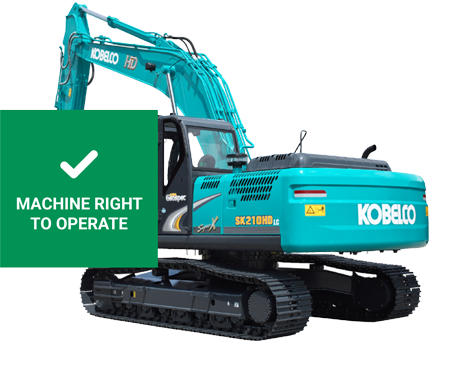 Stay informed with your asset dashboard
Designed to give comprehensive insights into critical operational information, at a glance easily view the pre start status of each machine, whether a service is overdue, upcoming or completed and if any outstanding work orders remain.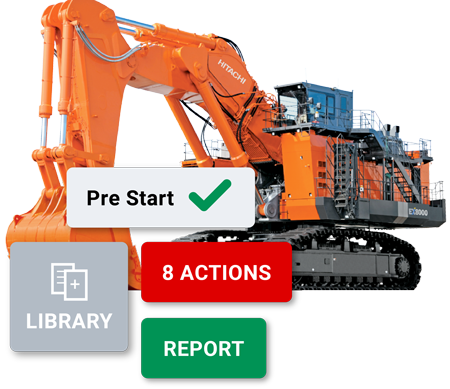 WHY PLANT ASSESSOR?
Keep your machines and business running at their full potential
Compliance made simple


Real-time machine status

Machinery risk management

Know who is on site

Legislation
and laws covered

Customer support
Request a Demo specific to your Industry or Role today.