Ditch the spreadsheets and pre start booklets.

We get it. Compliance paperwork isn't a task anyone gets excited about. But you can't argue with the benefits of ensuring your machines are safe to operate.
Plant Assessor provides machinery owners and operators a way to digitally manage their machinery compliance requirements, meaning less time on paperwork and more time getting jobs done. Learn below how machinery owners and operators are streamlining their machinery safety systems.
Easy to use, FREE digital pre starts
Faster and safer with zero paper, share your pre start report with a click. Data is synced to your Plant Assessor account, providing compliance insights to key stakeholders with pre start history available in case of an incident or audit.
Keep your machines running at peak performance
Well maintained equipment reduces unplanned downtime and keeps machines moving. Keeping machines reliable results in a reliable reputation.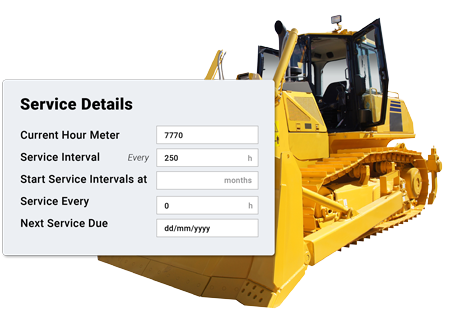 Ready to go, risk assessments for your machines

When a complex piece of equipment requires identification, assessment and treatments for scores of hazards, it can be a time-consuming hassle getting it right. Our Machinery Compliance Engine (MCE), contains over 120,000 makes and models of equipment, so all you need to do is select your machine and you'll instantly have a tailor-made, digital risk assessment ready for inspection.
Know the hazards and how to control them
Once you've completed a Plant Assessor risk assessment, you'll receive a comprehensive risk report that identifies all hazards, with risk ratings applied, along with recommended control measures that reflect the latest updates to legislation and standards, helping you satisfy your compliance obligations.