Your toolbox for reliable and compliant machines.

When it comes to machinery compliance there are a lot of moving parts. Plant Assessor provides fleet managers a way to digitally manage their machinery compliance requirements, meaning less time documenting and more time doing.
Easy to use, FREE digital pre-starts
Faster and safer with zero paper, share your pre-start report with a click. Data is synced to your Plant Assessor account, providing compliance insights to key stakeholders with pre-start history available in case of an incident or audit.
Minimise machine downtime with maintenance work orders
Identified a problem during a pre-start? You'll see the issue in the results, and have the option to create a work order. Set a deadline to correct the issue, and add details like cost and timeframes, and then assign it to the relevant person to complete.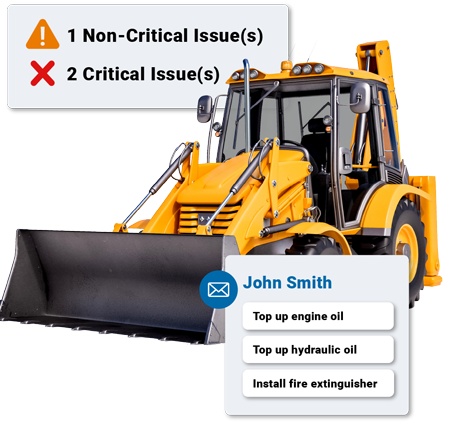 Ready to go, risk assessments for your machines

When a complex piece of equipment requires identification, assessment and treatments for scores of hazards, it can be a time-consuming hassle getting it right. Our Machinery Compliance Engine (MCE), contains over 120,000 makes and models of equipment, so all you need to do is select your machine and you'll instantly have a tailor-made, digital risk assessment ready for inspection.
Instant risk management reports
Once you've completed a Plant Assessor risk assessment, you'll receive a comprehensive risk report that identifies all hazards, with risk ratings applied, along with recommended control measures that reflect the latest updates to legislation and standards, helping you satisfy your compliance obligations.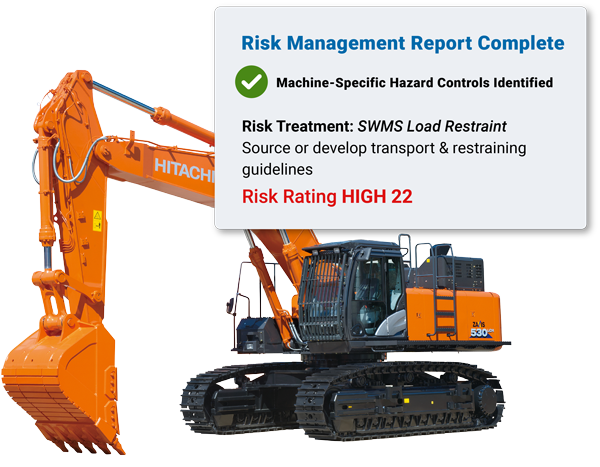 Real-time machine status metrics
Get instant status reports on pre-starts, risk assessments and outstanding corrective actions so you can be proactive and address issues as they arise.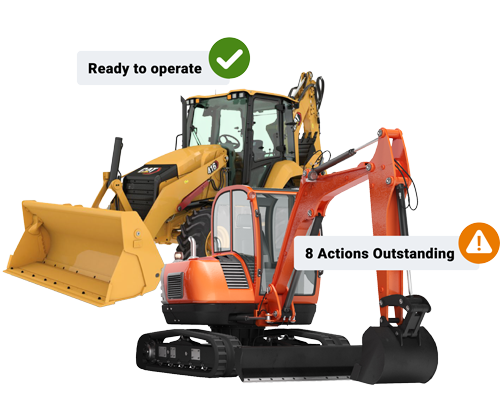 Maintenance history records
Any work that is completed will be recorded and stored in the history module of your virtual machine profile. This information can then be recalled at any point for analysis and reporting.
Want to learn more about how Plant Assessor can help you build a watertight Machinery Safety System?


Schedule a discovery call